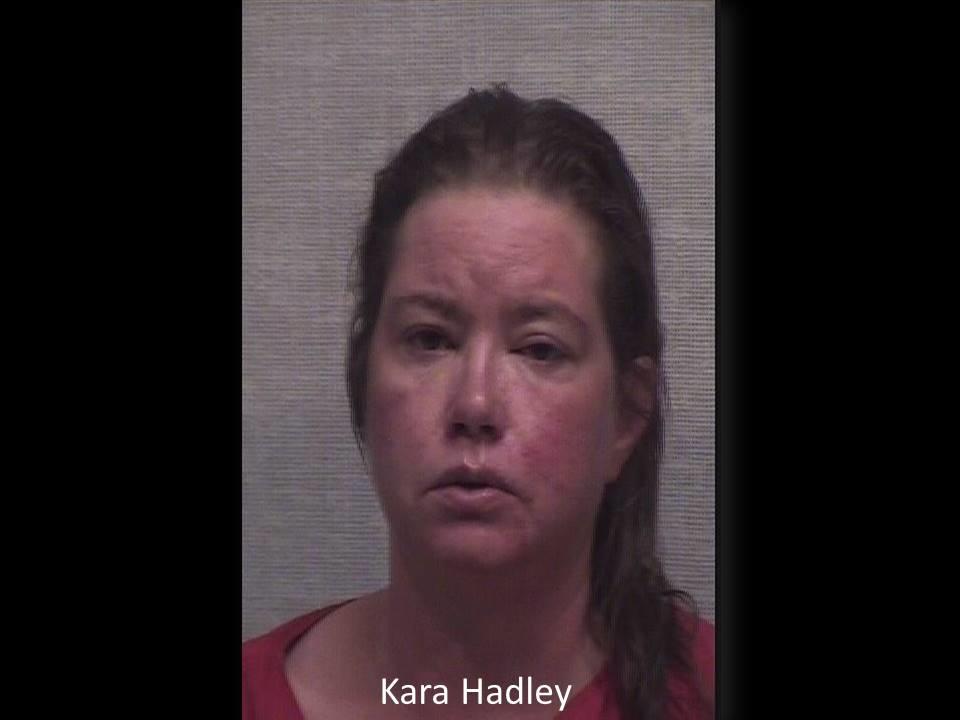 On July 9th at approximately 2:00 p.m. Jackson County Dispatch received a report of a possible intoxicated driver in the area of the 100 block North of CR 975 West.
Jackson County Deputies Mitch Ray and Justin Amos located a vehicle that matched the description of the dispatch near the public access site just West of Brownstown. The vehicle pulled into the access site and the deputies stopped to check on the driver.
Deputies Ray and Amos reported seeing alcoholic beverages in plain sight and detected the odor of an alcoholic beverage on the driver who was identified as Kara Hadley, age 40 from Churubusco, IN. The deputies requested Hadley exit her vehicle but she refused to cooperate with them and became disorderly. Hadley eventually exited the vehicle and was taken to Schneck Medical Center for evaluation and a certified chemical test. Hadley was then arrested and taken to the Jackson County Jail. Hadley was arrested for Operating While Intoxicated (refusal), Disorderly Conduct, and Resisting Law Enforcement.
Under the law, criminal charges are merely accusations and the defendant is presumed innocent unless and until proven guilty.